About
Global Management Solutions Inc. (GMS) is a construction and maintenance company doing business primarily in BC. We have an extensive background in fabrication, alignment and installation of new and used equipment.
A few of our noteworthy projects include design and construction of a Cant Mill for Pioneer in Williams Lake (an organization seen on TV called Timber Kings). Our team assisted with the management of the construction of the new Babine Forest Products Operation in Burns Lake, and provided design and management of Ledcor's mill in Chilliwack, BC. Also, Duz Cho Forest Products has been a long-standing client with GMS having a large role in the construction of Duz Cho Forest Products in Mackenzie, BC.
Our company has on average 20 employees and includes various tradesmen such as carpenters, millwrights, electricians and welders. Since inception, we have completed an average of two projects per year, and have participated in over $150 million dollars of projects.
Steve Holdstock, owner/maintenance manager, founded GMS in 2009.  Steve has been working in the Forest Industry for over 30 years and is a Certified Red Seal Millwright and holds a Professional designation (MMP) with the Plant Engineering and Maintenance Association of Canada.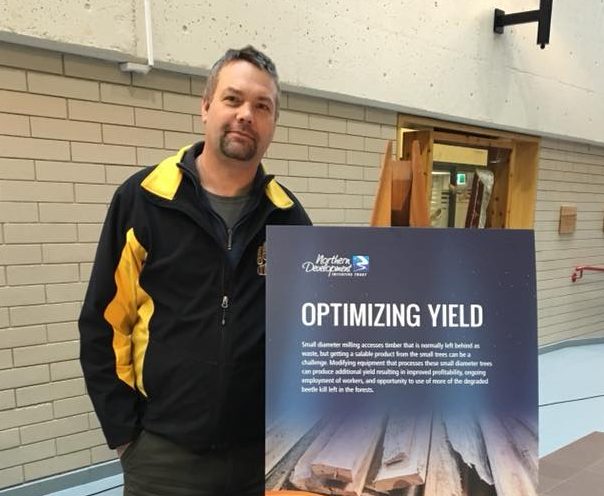 Steve Holdstock
Owner/Maintenance Manager
Steve Holdstock has been the owner/maintenance manager of GMS for 5 years. Steven has extensive experience in project management with such companies as Ledcor, All-Wood Fiber Ltd and Resolute Forest Products. Steve attended College of New Caledonia from 2000-2008 where he earned his MMP degree.